28 Aug

Slowing down on the Corona-Coaster

Recently, I was chatting to a friend (thank you WhatsApp for keeping us connected) and she playfully described the current pandemic as a corona-coaster. I laughed so hard because it really is the perfect description, isn't it?

Personally, I spent the beginning of lockdown by ashamedly throwing myself into work and neglected my spiritual life and writing completely. I fell back into my old sinful ways and relied on my own efforts to provide for mine and my family's needs. Now, 5-months later, I sit here unemployed but unafraid. I am not a 'workhorse' and my husband and family do not love me because of the bills I can or cannot pay, but God is unimpressed by me neglecting my son, with the hopes of achieving more at work and is giving me this opportunity to refocus on what's important.

"So, where to from here?" I ask myself. Well, I'm looking to scripture and journaling about it. I should build my life accordingly to God's Word. He wants me to:
Work with my hands and "not eat the bread of idleness" – Proverbs 31:27.
Let my husband be the lead of our household – Ephesians 5:23
Love people – 1 Peter 4:8
Just in these past few weeks at home, I have found a deeper gratitude for all my blessings. As I have worked in our garden and while cleaning our home, I feel overwhelmed by how much we have. and I feel as if God is putting this message on my heart: Why do you need more things when you won't have more time to look after it? – "For we brought nothing into the world, and we can take nothing out of it."  -1 Timothy 6:7
Prayer:
Dear Lord Jesus,
Thank you for loving us. We are so flawed and yet, you died for us. Thank you for Your Word and Your provision.
Please forgive us of our sins and help us to love others more like how you love us.
Thank you, Jesus, Amen.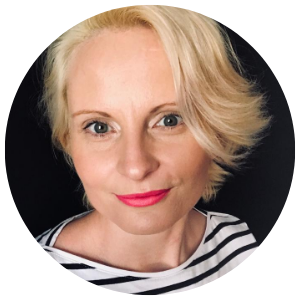 Hi there!
I am Julie. I love coffee and wine but most of all I love Jesus. When I am not taking care of my family I love sharing the message of God's Grace.