19 Sep

Praising God at Work

Don't look at the world for advice on how you should live or who you should be, (read: Romans 12:12), but rather, look at God's Word.

It's easy for me to just write but this a lesson that I am still learning myself. The world tells me that I need to be a 'Boss'. I need to be 'crushing it' in the boardroom. I need to keep my weight in check, dress on-trend, post pictures of my coffee on Instagram. God's word tells me that I must work but not get caught up with gaining possessions on this earth and I must not work to gain the approval of man, (read: Galatians 1:10). Why do I care so much about what others think of me, then? Why do I want to impress them and have them agree with all of my decisions? The answer is simple. Sin. I want acknowledgement for ME.

I'm sure many of us can admit that we often don't give God a thought when we achieve things at work. Glory should be given to God, because without Him we can achieve nothing. (read: John 15:5).

A fantastic book that I can recommend to help if you are struggling to connect your faith at work is entitled "God at work" by South African born Ken Costa. To get a glimpse of what Mr Costa teaches, you can check out his website: www.godatwork.org.uk

Prayer:
Dear Lord Jesus,
Please forgive me for putting you in a box and only taking you out on a Sunday. I recognise that my talents and abilities are gifts from you. Lord help me to represent you when I am at work. Help me to study your Word for guidance for in my daily decisions.
Thank you Jesus, Amen.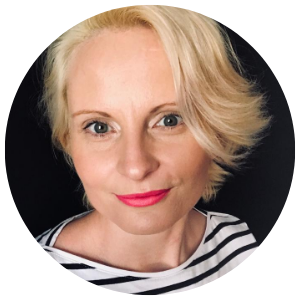 Hi there!
I am Julie. I love coffee and wine but most of all I love Jesus. When I am not taking care of my family I love sharing the message of God's Grace.