21 Apr

His Grace

I feel blessed to be busy work-wise during our current lockdown in South Africa but to be honest, I have found it difficult to hold onto peace. I have found that every time I start to listen to a worship song or sermon or join a live prayer meeting, I get interrupted and things spiral. It is an attack, I know, because I have felt it on my heart to share one of my favorite messages, which is one of Grace.

I wish the message of Grace had been shared with me earlier on in my life. I grew up with this idea of legalism. I didn't grow up in a church-going home so my idea of God was formed out of bits and pieces that I heard at school and experienced through interacting with Christians.

This past weekend was Easter. It is the biggest event in our lives as Christians, as we celebrate the fact that God loves us so much and knows that we cannot lead perfect lives so he sent His only Son to die for our sins. We definitely do not deserve this and there is no way to earn it. It is a gift from God. So this Easter and every other day, let's not share about what makes us 'perfect Christians' but rather share the story of Jesus. Nothing can compare to Him.

Scriptures to meditate on:
John 3:16
Ephesians 2:8
Romans 3:23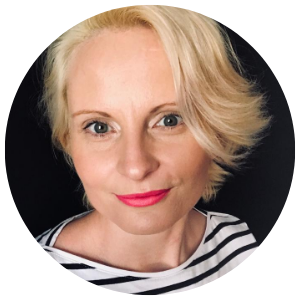 Hi there!
I am Julie. I love coffee and wine but most of all I love Jesus. When I am not taking care of my family I love sharing the message of God's Grace.