06 Nov

Healing Your Pain

Have you been in the same relationship with a different person and asked yourself – how did I let this happen?

Well, sometimes it is us that is the one that needs healing.

I do not know one person who has not been hurt in a romantic relationship. If we allow ourselves to carry that hurt into our new relationship, we run the risk of history repeating itself.

I know someone who was hurt very deeply. This person has not healed from this hurt and now the new person that they are in a relationship with is paying the price. I have no doubt that the enemy smiles on when these wounds open up time and time again. Let us not give him a foothold. Pray and seek God.

Ask Him to reveal where you trust Him the least…it is usually in the areas that you hold the most fears. We serve a God that can part seas and raise the dead. Let's not forget that. He can heal you and heal the ones that you love.

Prayer
Dear Jesus,
Search my heart. Reveal to me the pain that I am holding onto.
Help me to trust you Father, for you care for me.
In your precious name,
Amen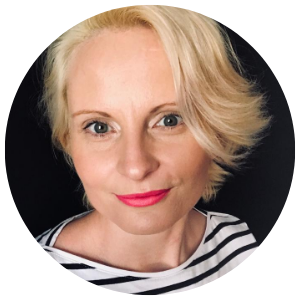 Hi there!
I am Julie. I love coffee and wine but most of all I love Jesus. When I am not taking care of my family I love sharing the message of God's Grace.